DOA Lisa vs DOA Hitomi

Posted:
Sun Dec 19, 2010 6:47 am
I had an idea for a match between Lisa and Hitomi (of course) from DOA. It would take place in a wrestling ring and be a contest between the two. Since the match would be taking place in an environment Lisa is familiar with, she'd have the advantage.
Lisa:
Hitomi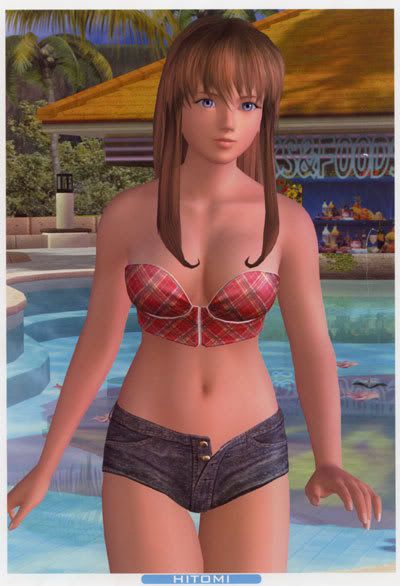 The fight would go as such: the first part would have Lisa kicking Hitomi in the chest, similar to the first panel of the Titania vs Bomb Queen fight. The second part would showcase Lisa's aerobatics, and have her do a standing moonsault onto a downed Hitomi's front side. With her opponent KO'd, Lisa would then unzip her top, exposing Hitomi before she straddles her and squeezes her breasts, giving Lisa the 3 count and the win.
Thoughts?